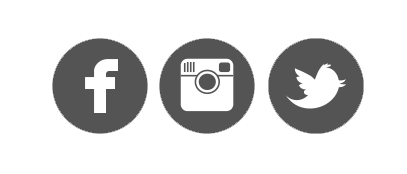 Lately, we've been handing out tips and tricks, so now is probably a good time to cover social media – As social media can reach out to so many people boosting your presence and becoming a tool for marketing your brand, it can also be a minefield filled with conflicting opinions as a network and following grows.
Tip 1: Keep pit short and sweet – Whether it's a lunchtime post or a reply to a review, keeping it to the point is the best way to go. Facebook and Twitter are used to keep people in the moment and the social media scene moves fast. If you have an idea for a post, status or a tweet, that requires a lot of info, perhaps break it down into a few posts, staggered throughout the day.
Tip 2: Don't just stick to one! – We've already established that social media moves fast. If you constantly have Facebook open in your browser like I do (purely for editing purposes, I assure you), you'll notice that after refreshing the homes screen after a couple of hours, there will be A LOT of new posts. The more friends you have and pages you like and follow, the more posts, media and news pass through the feed every hour. You need to keep reminding everyone of your presence and posting multiple times in a day will keep you moving through people's feed. Experts recommend 2 or 3 posts daily for Facebook and at least 7 for Twitter.
Tip 3: Try and use visual engagement – Pictures or video posts will often more likely catch people's eyes more than just a chunk of text – it's how we're wired. Upload a killer picture or share a video to draw in your audience and get your message across. Although, remember to keep it relevant. You don't see SA Graphics sharing any pictures of funny cats now, do you.
Tip 4: Link back to your website – With any posts you've put a lot of thought into, or if you have a blog article that you're particularly proud of, share it on social media to give it a bit of a boost. It's a quick filler when the work's already done, but make sure you just leave a headline, or a blurb with a link to the full article back to your page. This hook anyone interested and bring more traffic through the site, hopefully resulting in more shares creating a wider reach.
Tip 5: Don't get drawn into arguments! – If you are the type of person or business that receives feedback or reviews then, more than likely, you'll receive the odd bad one that is unwarranted and possibly factually incorrect. Whilst it's probably a good idea to reply to as many as possible, responses should be kept brief and vague. Try and draw the attention away from the public domain and suggest the user behind the review to contact you at the office to "…talk about the situation in more detail", or words to that effect.
A lot of the pointers above are common sense doesn't always take a specialist eye to create a viral post or stella Facebook campaign. As with most things, practice makes perfect and finding the time to produce good content, be it for blogs or social media, is often the most challenging factor.